---
** 日本人経営のマムズフード ** Japanese Management **
**********************************************************************
[ Japanese Management ]
** Shipping Fee **( Minimum order $50 )
$5 --- Purchase above $100
$9 --- Purchase below $99
Deliver within 25 km from Lane Cove West
( Please inquire for area over 25km *$12 shipping fee apply )
Free Cancellation and Refund (conditions apply)
* No delivery on Sundays and Public Holidays
* Deliver within 3 days (conditions apply)
------------------------------------------------------------------------
** 日本人経営のマムズフード **
配達料金$5 (お会計$100以上) または$9 (お会計$99以下 ) 
ミニマム$50ご購入で弊社レーンコーブより25km圏内へ3日以内に配達いたします。
(手づくり納豆は1週間前後のお時間をいただきます)
遠方への配達はご相談ください ( 配達料が異なる場合がございます ) 
変更、キャンセルにも即対応!! 定休日 - 日曜&祝日
MUM'S HOME DELIVERY SERVICE

DELIVERY Mon to Sat Sydney-Wide

MUM'S FOOD is a Haccp certified business
MUM'S HOME DELIVERY SERVICE
DELIVERY Mon to Sat Sydney-Wide
MUM'S FOOD is a Haccp certified business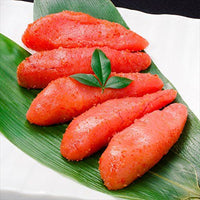 MUM'S HOME DELIVERY
[Payment Method] Cash / Credit Cards
[Delivery Area] Up to 25km from Lane cove.
[Delivery Day] Monday to Saturday (excluding Holidays)
< Minimum Order > $50
<Delivery Fee>
**$5-Purchase above $100**$9-Purchase below $99
Please contact us for out of area delivery.


Customer Support: Mon to Fri homedelivery@mumsfood.com.au www.mumsfood.com.au
Please allow us 24H for returning any inquiry.